[ GET TO KNOW ]

SHAWN

Shawn has 18 years of experience in web development and she's a certified ScrumMaster (CSM). To ensure she's up on the latest tech, she has participated in dozens of trainings and conferences. Some of which include, Midsize Enterprise Summit for IT Executives, Disney Institute: Disney's Approach to Selection, Training, and Engagement, Accelerate Enterprise Agile Adoption with Scaled Agile Framework, and many more. She is a Disney enthusiast because of their culture, customer service, innovation in technology, and their creative spirit. She has an in depth knowledge and passion for all things Marvel, she still has love for Batman from DC, and she has a fear of clowns, but an obsession for the joker. Shawn is the courageous leader at Graydient Creative and she handles everything that is business development, coaching and mentoring, as well as occasionally being the office therapist.
"All our dreams can come true if we have the courage to pursue them."
Walt Disney
Shawn Spartz
Director of Creative & Development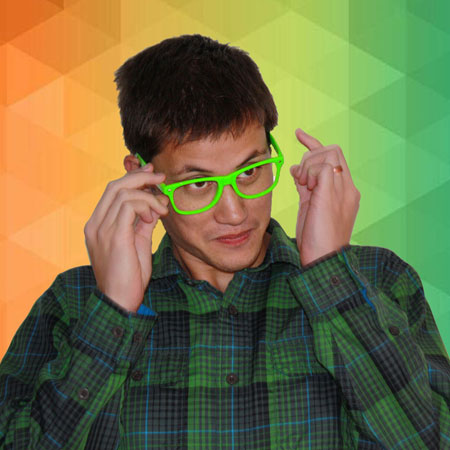 [ GET TO KNOW ]

GORDIE

Gordie graduated from Western Illinois University with his bachelor's in Psychology, then his M.S. in Technology at Eastern Illinois University due to his love of the "people" side of work and an interest in delivering solutions to people who need them. Seeking a blend of interpersonal work and cutting-edge digital projects, and having done amazing work with three other agencies, Gordie joined Graydient and we couldn't be happier! He loves all Gummi varieties (bears, worms, and rings oh my!) and his favorite superhero is Batman because of his self-made "powers" and push-up abilities. Gordie is truly a jack of all trades as he is our go-to for all things project management and can lend a hand (or two!) to the content, front & back-end development, and mobile teams.
"Nothing will work unless you do."
Maya Angelou
Gordie Higelmire
Digital Project Manager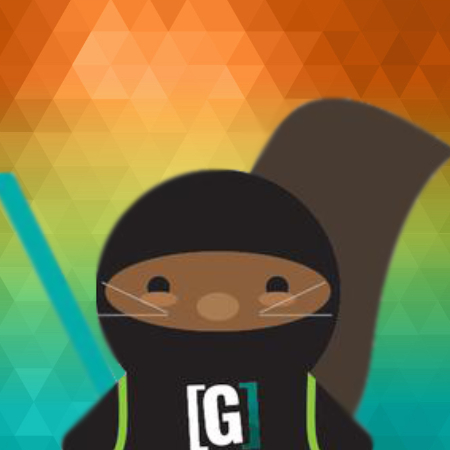 [ GET TO KNOW ]

Sonder

Sonder – whose name means the realization that each random passerby is living a life as vivid and complex as your own – is the unofficial mascot of Graydient Creative. A full-fledged squrl, he finds distraction in shiny objects, NERF wars, and the great gif debate, but from these creative breaks come some of his greatest breakthroughs. Sonder helps illuminate spirits and summon creativity wherever he goes.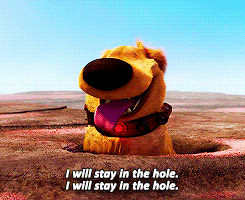 " Question everything generally thought to be obvious." – Dieter Rams
[ GET TO KNOW ]

LESLIE

Leslie graduated from Waukesha County Technical College with an Associate degree in Web and Digital Media Design as well as a degree in Graphic Design. She continues her education through various conferences and webinars such as SXSW – Interactive, SmashingConf San Francisco, Designing the Next Generation Hotel Website – Webinar, and more. She loves gnomes and has quite an extensive collection. She can rarely sit through an entire movie because of a severe case of movie narcolepsy, and her future dream dog's name is Beans (he'll be large and fluffy and have a tiny sidekick named Pork). Leslie is the go-to-gal for all things web and user interface design, front-end development, and quality assurance.
"Form follows function - that has been misunderstood. Form and function should be one, joined in a spiritual union."
Frank Lloyd Wright
Leslie Berkley
Lead Web Designer / Creative Captain
[ GET TO KNOW ]

DANIELLE

Danielle graduated from the University of Wisconsin – Whitewater with a Bachelor of Business Administration in Marketing. She has a social media certification from Hootsuite and she's attended numerous conferences to continue learning and improving her craft, including: Litmus Email Design Conference, ConFab MN, SXSW – Interactive, and more. She's perfected the selfie before forward facing cameras, chooses not to eat pork because of her love for pigs, and she grew up using MS-DOS (yep, dinosaur). Danielle is the team's aficionado in content, client communications, and operations.
Likely has the perfect quote for whatever your emotional state. Try me!
Danielle Henry
Content + Communications Captain
[ GET TO KNOW ]

MATT

Matt graduated from the University of Wisconsin – Whitewater with a Bachelor of Business Administration in Management Computer Systems and certifications as a Telerik Developer Expert and a Kendo Certified Developer. He's also attended conferences such as ThatConference, AngleBrackets, and Microsoft Build to hone in on his skills. He's constantly coding, he does model railroading, and he loves to travel. Matt is the master of application infrastructure, server management, and administrative support.
"The dictionary is the only place where success comes before work."
Vince Lombardi
Matt Millican
Lead Web Developer / Development Captain
[ GET TO KNOW ]

JOSH

Josh graduated from Waukesha County Technical College with an Associate Degree in Web and Digital Media. He's also attended a handful of conferences to continue his education, including: WebVisions Chicago, Midwest PHP, WordCamp Minneapolis, and more. Josh loves penguins and he's obsessed with nature and black and white photography. Music is his religion, country being the bad guy downstairs. His favorite football team is Manchester United and he plays League of Legends for sport, not for fun. Josh is the crowned king for all things front-end development, user experience, and accessibility.
"The world is full of willing people; some willing to work, the rest willing to let them."
Robert Frost
Josh Brown
User Experience Developer
[ GET TO KNOW ]

KYLE

Kyle can show you how to scratch a record, and he can take apart a remote control (sometimes he can even put it back together). Kyle is the teams unrivaled champion developer for C# and databases.
"And I said, I don't care if they lay me off either, because I told, I told Bill that if they move my desk one more time, then, then I'm, I'm quitting, I'm going to quit. And, and I told Don too, because they've moved my desk four times already this year, and I used to be over by the window, and I could see the squirrels, and they were merry, but then, they switched from the Swingline to the Boston stapler, but I kept my Swingline stapler because it didn't bind up as much, and I kept the staples for the Swingline stapler and it's not okay because if they take my stapler then I'll set the building on fire..."
Milton Waddams
Kyle Wormsbacher
Back End Developer
[ GET TO KNOW ]

SAMI

Sami graduated from Waukesha County Technical College with an Associate of Applied Science in both Web and Digital Media Design as well as Graphic Design. She's also attended several trainings to continue her education including An Event Apart and Creative Mornings. Myspace sparked her passion for design and interest in HTML and CSS. Horror and thriller are her favorite entertainment genres, she's a big Legend of Zelda fan, and she has two fur-babies, King and Nala. Sami is a glitterbomb of glory for anything web design, graphic design, and logo design.
Sami can't see movies in 3D! She has a unique binocular vision impairment that makes 3D movies look a lot like regular movies.
Sami Weber-Schrank
Web Designer
[ GET TO KNOW ]

MILES

Miles graduated from the University of Wisconsin – Milwaukee with a Bachelor of Science in Information Science and Technology. He enjoys racing bicycles and running 5k/10k events. He also looks forward to hack-a-thon events in Milwaukee. Miles is boy wonder for everything web development, development workflow/build systems, and responsive design.
"Wu Tang is for the children."
odb
Miles Koller
Front End Developer
[ GET TO KNOW ]

DANAE

Danae graduated from Waukesha County Technical College with an Associate Degree in both Graphic Design and Web & Digital Media. She loves reading comic books and catching up on her favorite shows. When she was younger, she wanted to be a writer and, ironically, she was named after one. As a teenager, she became interested in web design and taught herself HTML/CSS. Danae is the team's all-star in digital media management including content as well as graphics, and infographic design.
"Be the Leslie Knope of whatever you do."
Parks and Rec
Danae Schultz
Digital Content Manager
[ GET TO KNOW ]

QUANGDAO

Quangdao graduated from Lynde & Harry Bradley Technology and Trade School and is a self-taught web designer. He's borderline addicted to playing cards of all kind, huge fan of Zero Escape, Saw, Criminal Minds, and Pokémon, and he considers Oliver to be his rival. (Although, Oliver doesn't know that. Shh…) Quangdao is the team's prodigy for anything front-end web development, JavaScript, jQuery, and Node.js.
If you look very carefully, you can see that one of our members is actually a dinosaur in disguise.
Quangdao Nguyen
Web Coordinator
[ GET TO KNOW ]

MEG

Meg graduated from the University of Wisconsin – Rock County with an Associates of Arts and Science. She also graduated from the University of Wisconsin – Milwaukee with a Bachelor of Arts in Design as well as a certificate in Digital Arts and Culture. She's a basketball fanatic, a hand-lettering enthusiast, and a full-time mommy. Meg is Graydient Creative's whiz-kid for all things content design, digital marketing, and logo design.
"The days are long, but the years are short."
Gretchen Rubin
Meg Heller
Social & Search Specialist
[ GET TO KNOW ]

OLIVER

Oliver is currently pursuing a Bachelor degree in Computer Science at the University of Wisconsin – Milwaukee. He's fluent in English, Spanish, and proficient in German. He's a huge history and political geek, an avid gamer, and a Pokémon enthusiast (he has yet to lose a Pokémon battle against Quangdao). Oliver is a phenom for anything user experience and user interface, mobile apps, and front-end development.
"Pain is the breaking of the shell that encloses your understanding."
Khalil Gibran
Oliver Ramirez
Web Development Intern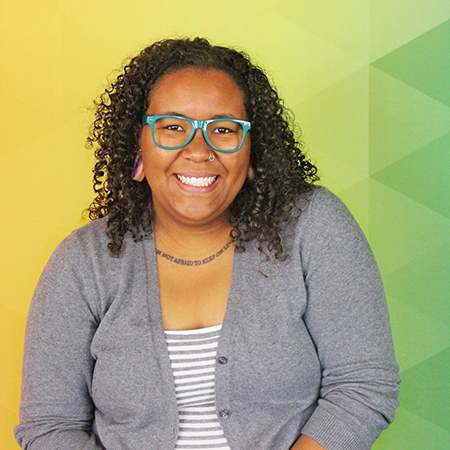 [ GET TO KNOW ]

CATHERINE

Catherine graduated from UW-Parkside with a Bachelor of Arts in English and she's currently pursuing a master's degree at Marquette University in – you guessed it, English Literature. She loves vegan early-bird dinners, her cat and dog, reading all things fantasy, and if she could have one superpower she'd be an airbender! Catherine is an expert in all things English Literature and Harry Potter, and is the teams' go-to for written content of all kinds and social media management.
"There's nothing we can't do if we work hard, never sleep, and shirk all other responsibilities in our lives."
- Leslie Knope, Parks and Recreation
Catherine Brown-Robison
Digital Content Intern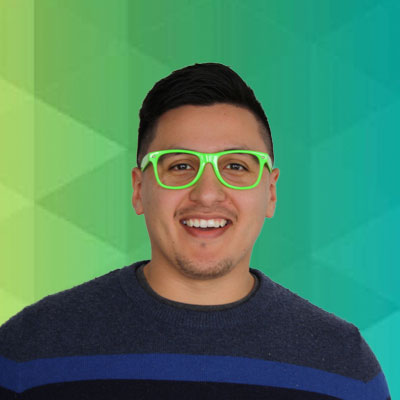 [ GET TO KNOW ]

JACOBO

Graduate of Sandford Brown where he studied Medical Technology, Jacobo loves to create and execute his vision in all aspects of his life, from his robust bucket list (European tour, anyone?) to his approach to IOS mobile development. When Jacobo isn't rocking mobile development with us in the office he is rocking out with his guitar, getting down to "Stoney" by Saba, or scouring Milwaukee for the latest and greatest in events and cuisine. Jacobo's favorite superhero is Batman and if he were any cup of coffee he would be a Dirty Chai because it's part sweet, part spicy and 100% energy! With a serious love of marinated steak tacos, music, and caffeine (what a trifecta!), Jacobo brings his spice for life to the team with an innovative approach to mobile development and implementation.
"Never half-ass two things, whole-ass one thing"
- Ron Swanson
Jacobo Hernandez
IOS Mobile Developer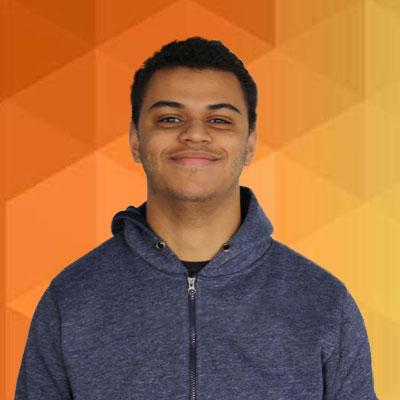 [ GET TO KNOW ]

Nicholas

Earning a degree in software development from MATC, Nicholas is a lifelong learner on a mission! With the bar for success set high and his laptop with him wherever he goes, there is truly no stopping him. Nicholas loves Spiderman, Kitchen Nightmares, and would love to visit Hawai'i someday (yes please!) There are few things that will scare Nicholas (save parachuting out of a plane) and he characterizes himself as a #RiskTaker for his willingness to put it all on the line to achieve his goals. When combined with his reliability and drive, you couldn't ask for more of a team player. With a bucket list that includes world travel and owning a successful business, we can tell he's someone who doesn't quit, and that's the type of talent we are lucky to have here at Graydient!
"Our deepest fear is not that we're inadequate, our deepest fear is that we're powerful beyond measures"
- Marianne Williamson
Nicholas Rutherford
Android Developer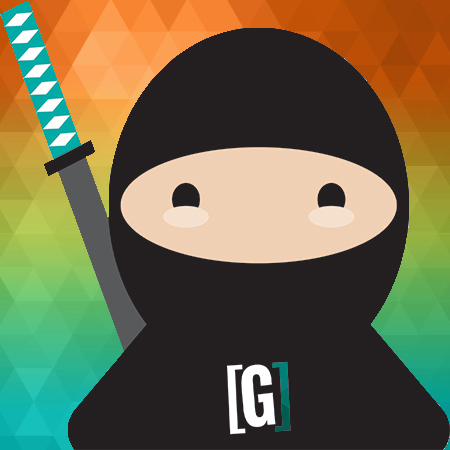 [ GET TO KNOW ]

Grayson

Grayson is the personification animation of the entire Graydient team. His childlike wonder and approach to the world allow him to spark innovation in all that he does. He wasn't sure what he wanted to be when he grew up, since his mom said Ninja was an unrealistic goal, but with a love of all things geeky, it seemed the tech scene was exactly where he belonged. Aiding clients to help conquer their digital mountaintops, his ninja-like reflexes to changing needs help ensure success.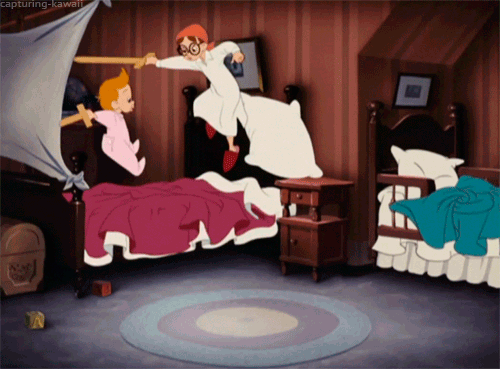 "This is your world. Shape it or someone else will." – Gary Lew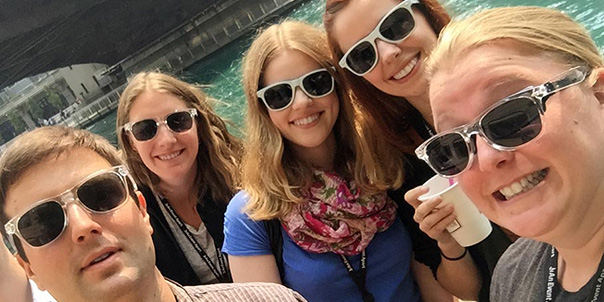 This Could Be
[ YOU ]
Are you interested in joining the Graydient Creative team? Think you've got what it takes? Fill out our Employee Questionnaire to get started!
Get Started
Picture yourself [ HERE ]
Want to Join our Team?